You are the leader of your life. Which door will you open tomorrow?
The biggest event of our District is coming soon: The 2019 District 76 Annual Conference.
The world we live is changing rapidly. When we live in such dynamic times, we need to strengthen our leadership and communication skills in order to embark on our new life challenges and to do remarkable things for others. We also need courage and energy to move ahead. There will be several exciting educational programs in the 2019 conference where you will not be just a guest but a presenter. We hope you will meet other leaders, express yourself and share your experiences. I hope YOU open a new door for tomorrow at the conference. We are waiting for YOU in Funabori.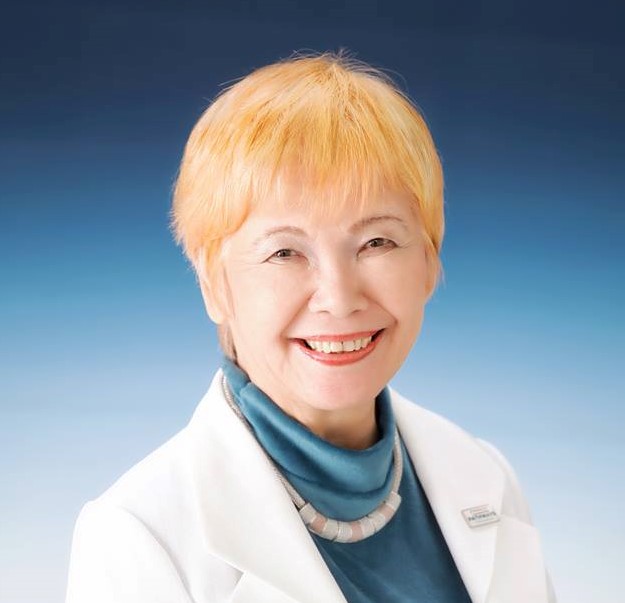 Sumiko Futana, DTM
2019 Conference Chair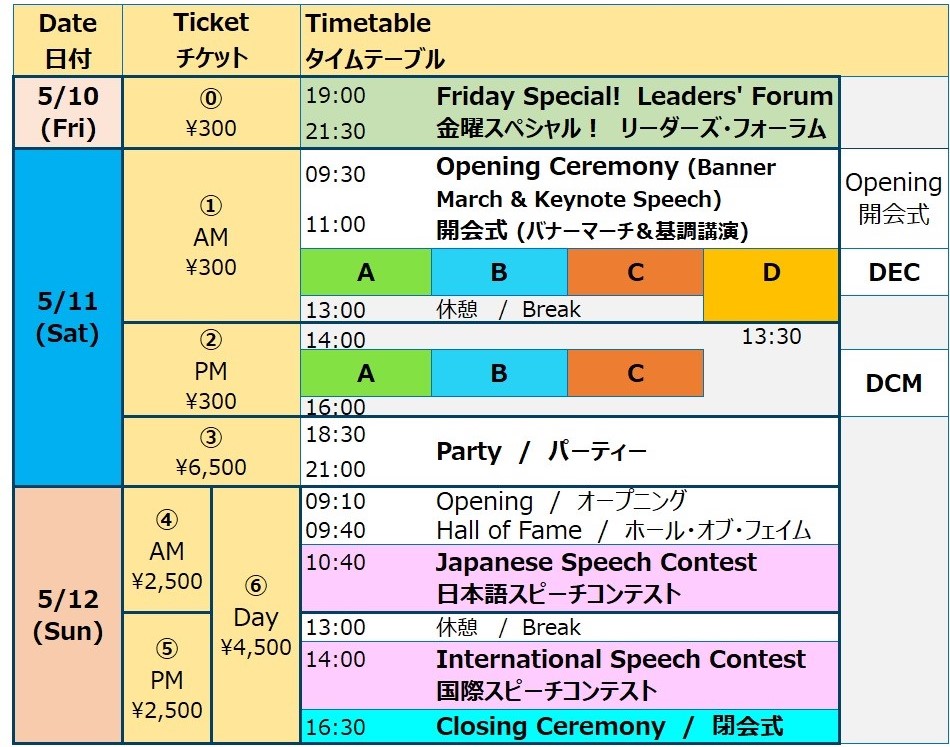 Non-Toastmasters guests and members of prospective clubs are all welcome. Children up to high school are free of charge. The building has a nursing room for babies. Participants with small children may be asked to stay out of the contest venue and watch the contest on the monitor. The Conference Team may restrict admission of participants who are determined distructive to the Conference.
④&⑤ ¥2,500 each (¥3,000 at the counter) / ⑥ ¥4,500 (¥5,000 at the counter)
Attendees of DEC & DCM – Be careful not to purchase tickets for schedules to be held when you attend DEC or DCM.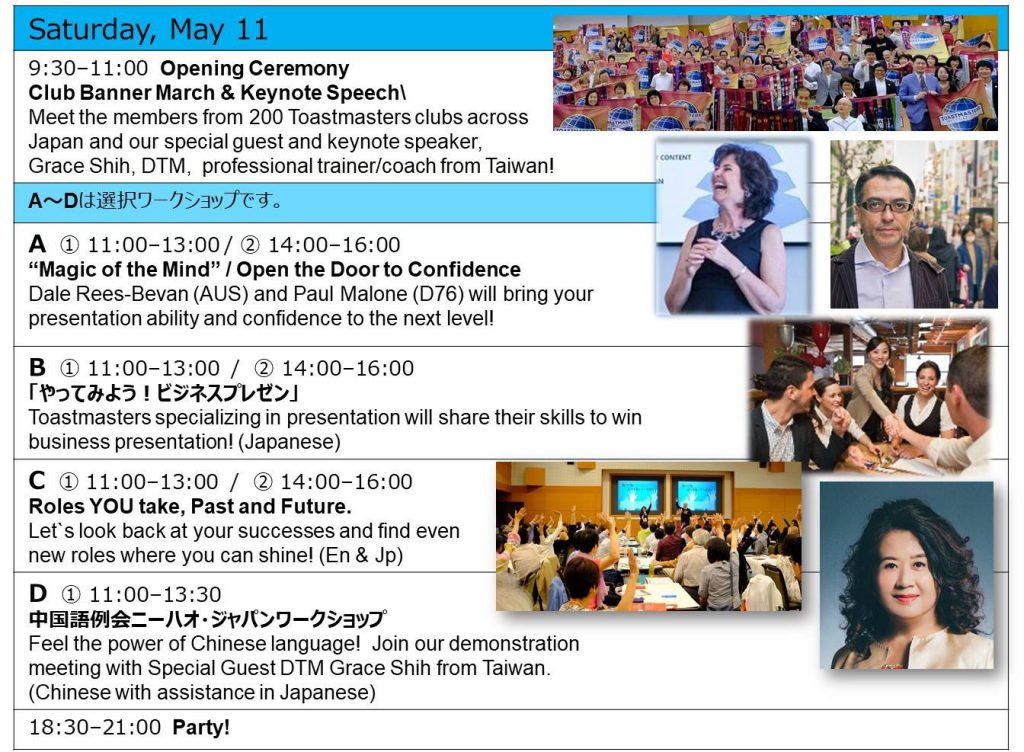 Venue
Tower Hall Funabori
4-1-1 Funabori, Edogawa, Tokyo 134-0091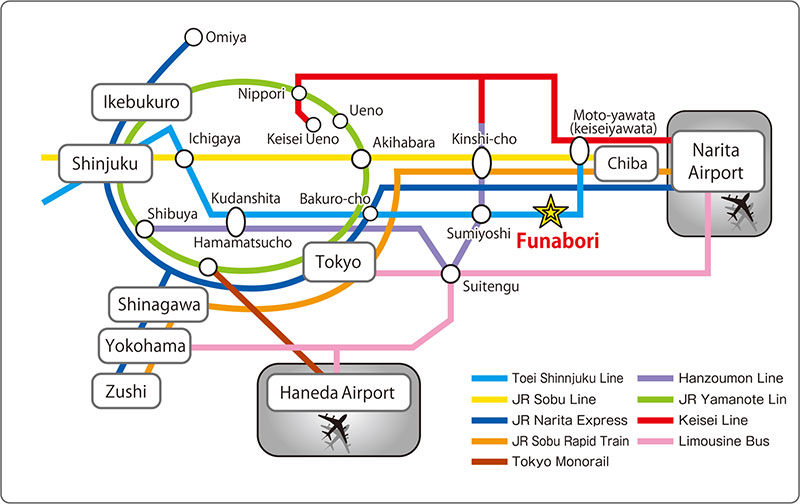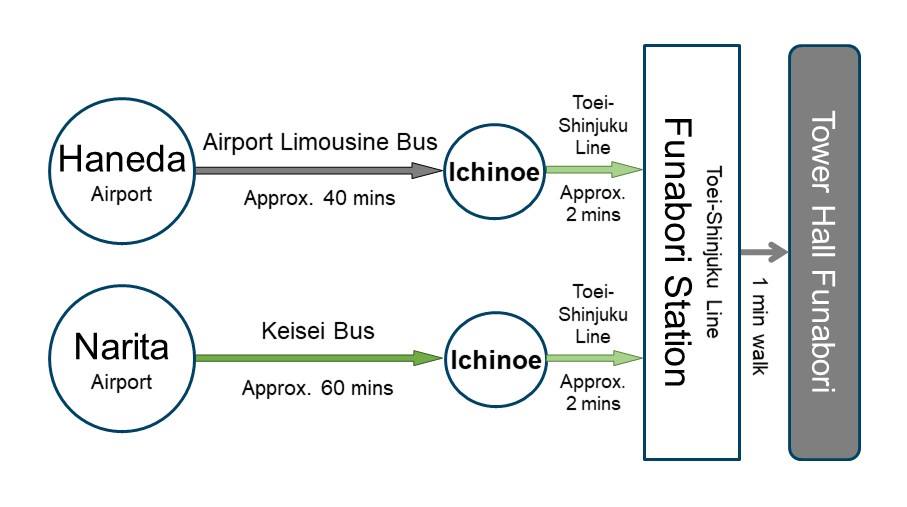 ■Accommodation
Please make a hotel reservation on your own, if needed. Click HERE to see a list of near-by hotels extracted from Tower Hall Funabori Guide Book.
■Meals
No meals will be served during the Conference, except for the Party on 11th May (Sat). There will be rooms avaliable for the people who bring their own food. Please click HERE to see a list of near-by restaurants extracted from Tower Hall Funabori Guide Book.